THT as the sponsor attended the opening ceremony of sports meeting
On 24th, July, 2017, there held a grand opening ceremony of sports meeting to celebrate our Army Day on Aug at the developed area, Tianjin binhai New Area . As the sponsor,the chairman,Mr Chan and several representatives from Tianjin Tanggu Jinbin Valve Co,.ltd (THT) attended the opening ceremony of the sports meeting. And the competitors are garrison stated in Tianjin Binhai New Area.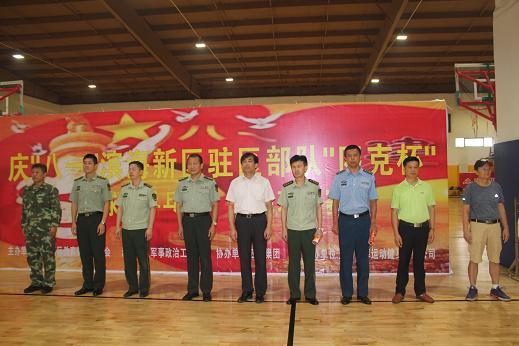 The chairman of THT, Mr Chan (2nd right)
The participating units
At the beginning of the opening ceremony, all participants are welcomed. The organizers introduced the delegates and the best wishes for the sports meeting. The sports meeting was held to cultivate brave and tenacious character, the spirit of beyond self, the ability to face the challenge and take risks, and also cultivate the competition, the spirit of cooperation and the concept of fairness.
Subscribe to our newsletter & be in touch.