Jinbin Valve internal training meeting ended successfully
Tianjin Tanggu Jinbin Valve Co., Ltd. has persisted in innovation for decades, adhered to the quality of excellence, and focused on providing professional solutions for water treatment and metallurgy. Jinbin valve, widely used in industrial, municipal engineering, agricultural irrigation, fire protection projects, has experienced decades of engineering application verification, and has been widely praised by the global users. The Jinbin valve is committed to become a long-term partner of the customer. It can carry out personalized design and development of hydraulic control valves for the special needs of the customers, and provide concrete implementation and maintenance programs.
In order to improve the professional knowledge, skills and quality of Tianjin bin employees, to be better to serve customers. Jinbin valve held a training meeting of valve actuators in July 4, 2018. The training will focus on some functions and characteristics of valve actuators, as well as possible failures and solutions of valve actuators.President , vice president, director of sales, managers of all departments, technicians, purchasers and all sales staff attended the training session.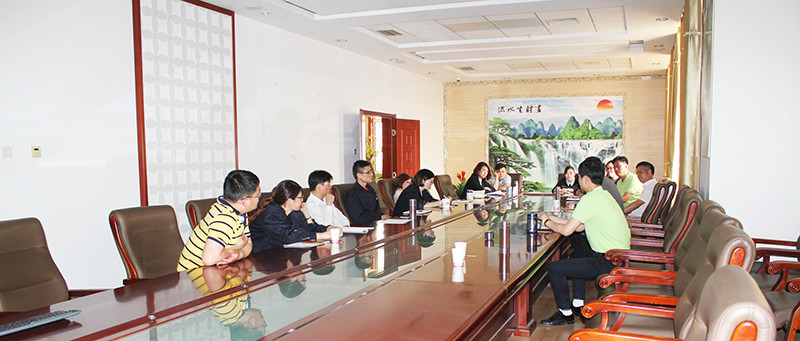 The chairman of the Training Association is chaired by vice chairman Cao. First of all, the chairman introduced the purpose and requirements of the training. Then, some professional knowledge of valve actuators was explained by our professional technicians.

After this training, the staff of Jinbin valve not only understand the valve knowledge, but also have new cognition to the actuator of the valve, so that we can provide more professional service for our customers in the future.

Subscribe to our newsletter & be in touch.