We are a professional new product manufacturer and supplier in China. Here you can find high-quality products in a competitive price. Also we supply OEM service of products for you.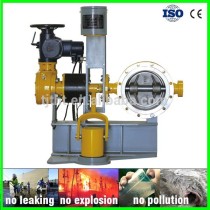 Model: GFC-GPE-41F-16C
Min. Order: 1 piece
he valve uses the bias hemispherical sealing form structure, the trajectory is a corner stroke.
Favorites
Subscribe to our newsletter & be in touch.