Autumn in September, autumn is getting stronger. It's the Mid Autumn Festival again. In this day of celebration and family reunion, on the afternoon of September 19, all employees of Jinbin valve company had a dinner to celebrate the Mid Autumn Festival.
All the staff gathered together and enjoyed the moment when we were together. The delicious food renders a strong festival atmosphere. Colleagues sat around , narrowing the distance between each other.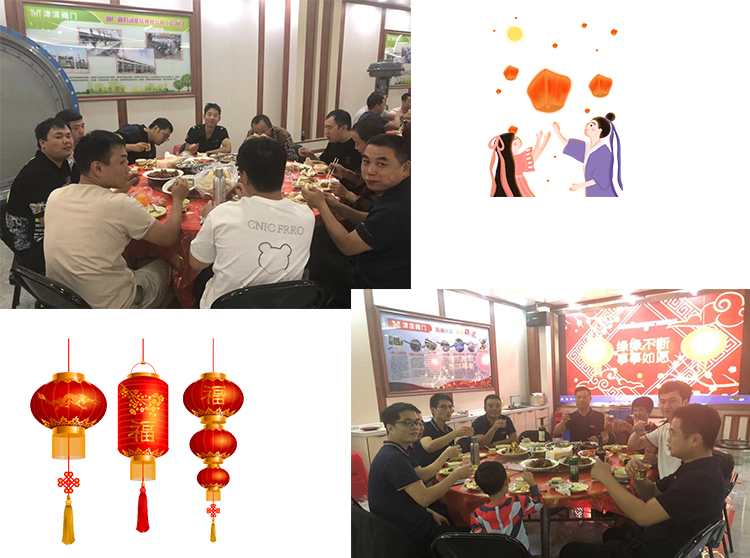 Chairman Chen extended sincere greetings and holiday wishes to all employees of the company, and reviewed the course of more than half a year and the next direction and goal. We believe that we will also create good results in the coming days.
On the occasion of the Mid Autumn Festival, all employees of Jinbin valve wish you: Happy Mid Autumn Festival and family reunion! At the same time, I wish you all the best in 2021!
---
Post time: Sep-28-2021