Recently, Jinbin valve successfully completed the production of pneumatic airtight knife gate valve.
According to the customer's requirements and working conditions, Jinbin valve communicated with customers repeatedly, and the technical department drew and asked customers to confirm the drawings. Since accepting this project, all departsment have put in place the work requirements of "doing everything well with heart" to ensure the delivery time and quality of the project. Welding and machining personnel shall be responsible for completing each task in strict accordance with the operation plan issued by the relevant person in charge; the technology and quality shall serve the front line in time to solve various problems in production and ensure product quality.
This knife gate valve is a customized product for customers. It is a fully enclosed pneumatic flat knife gate valve. The valve seat structure design adopts two different sealing mechanisms in the positive and reverse directions. The forward direction is a replaceable combined structure, which is fixed on the valve body by PTFE sealing ring; the reverse direction is the replaceable elastic compensation sealing combination structure, which is composed of air bag. The material of the air bag should bear 1.6Mpa internal pressure at 200 ° high temperature (the air pump providing air source for the air bag requires more than 1.6Mpa). In order to prevent the medium from depositing, the upper part of the gate can be opened to prevent the medium from depositing.
After the production is completed, several quick opening and closing tests are carried out, and then the hydraulic test is carried out. The test pressure is 1.3mpa, the temperature of test water is not lower than 5 ℃, and the chloride ion in water is not more than 25mg / L.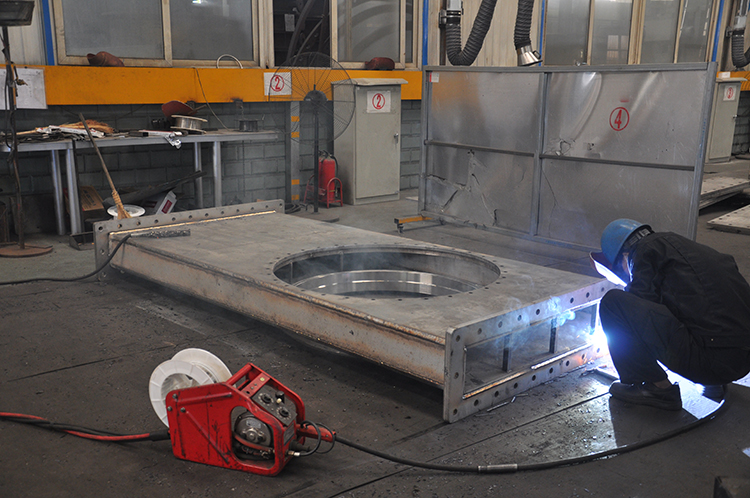 Machinary process
Test process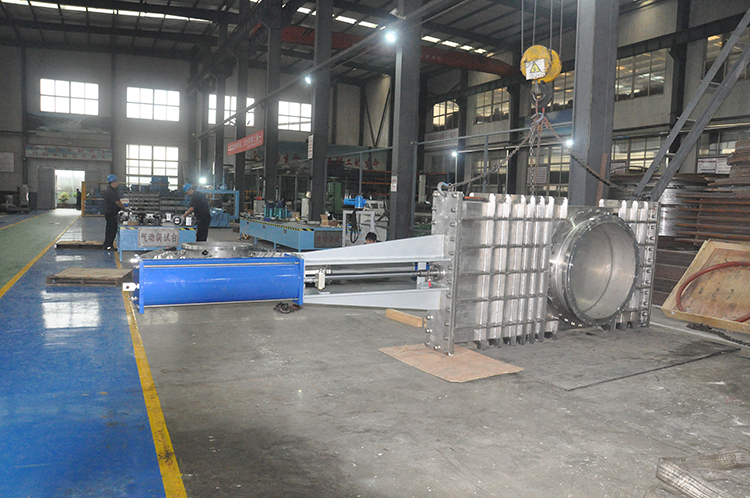 In the process of the project implementation, all staff with the spirit of responsibility, full of enthusiasm, professional quality, to ensure the product quality , and successfully completed the acceptance by clients..
---
Post time: Sep-25-2020